2020-2021 REGISTRATION INFORMATION
ALL STUDENTS MUST COMPLETE REGISTRATION AND SUBMIT DOCUMENTS BEFORE RECEIVING A SCHEDULE.
CLICK ONE OF THE FOLLOWING BUTTONS FOR MORE INFORMATION.
*New Student Enrollment may be done contactless and ONLINE. These instructions are for students and parents who prefer to come to the school to complete the process.
For students new to Davidson, if you have been unable to upload your documents to davidsonregistration@mcpss.com, you may come to Davidson in person. Please have your on-line registration complete prior to coming to the school. On-site New Student Enrollment will take place on July 30 and 31 from 9-1. PLEASE NOTE: Only 25 people will be allowed in the building at a time. Everyone who enters the building will have a temperature check and a face mask is required. If you have completed your on-line registration and successfully sent in your required documentation, you may pay your registration fees online. Please scroll down to see instructions for paying online.
DHS is only taking Registration Fees on e-Funds. Please do not pay any other school fee other than Registration.
e-Funds - see below for instructions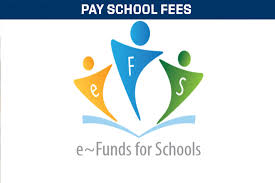 Please see the step-by-step guide below for instructions on how to set up e~Funds and make payments for your student. Click
here
to go to the e~Funds website.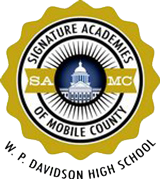 Our Signature Academies
EPIC - Engineering Pathway Integrated Curriculum
IB - International Baccalaureate
Other Academies
MAPS - Multiple Academic Pathways to Success
Bryant Career Tech Center
May the knowledge gained here better mankind