W.P. Davidson High School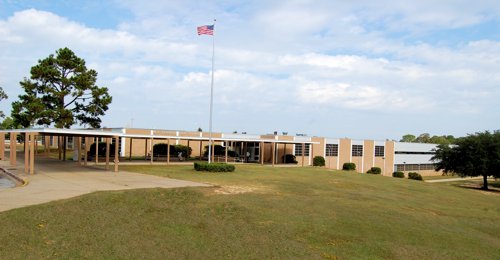 Mobile County Public School System Vision

The purpose of the Mobile County Public School System is to equip college and career ready graduates.
Our Mission
Our primary mission at Davidson High School is to ensure all students acquire both the knowledge and the skills necessary
to become responsible, contributing, democratic American citizens.
Core Beliefs and Commitments
We believe our primary focus is to educate all students to become productive citizens;
and we are committed to making this the priority over all other district functions.

We believe all employees are professionals who share in the responsibility for the success of our students;
and we are committed to recruiting, employing, developing and retaining employees
who are effective in leading our district in achieving our mission.

We believe in safe, secure and productive environments for learning and working;
and we are committed to providing quality and equitable settings
that ensure students and employees reach their potential.

We believe the success of our schools is enhanced by the support and partnership of the community and stakeholders;
and we are committed to informing and engaging our community through transparency, accountability and communication.

History of Davidson

The birth of W.P. Davidson High School was in 1960 when a tenth-grade class was contained in the building of the Azalea Road Junior High School. Each year an additional grade was included, until the 1962-1963 school year when Davidson graduated its first class. That same year the modern building, which previously had been only a dream to Davidson students, became a reality. The much envied seniors were given the esteemed privilege of attending classes in the new structure during the last two weeks of school. The dedication of W.P. Davidson was during September. The first full year was the 1963-1964 session, in which case four grades, Freshman - Seniors, were taught.
W.P. Davidson High School is a four-year secondary education institution in the Mobile County Public School System. Davidson offers one of the most comprehensive programs available to Mobile students. Davidson was selected as a National Blue Ribbon School in the National Committee on Excellence in Education Secondary School Recognition Program in 1990-1991 and in 1994-1996! In 1992 W.P. Davidson High School was the recipient of Redbook magazine's Best Schools Program National Academic Achievement Winner. Davidson boasts a long tradition of academic excellence and extracurricular activities. Davidson serves an average population of 1400 students, with 85 teachers, counselors, librarians, and administrators. Davidson is accredited by the Southeastern Association of Colleges and Schools and the state of Alabama. Davidson's attractive air-conditioned school plant is located on a spacious 36-acre campus in west Mobile.
Fight Song
When those Davidson Warriors fall in line,
We're going to win this game just give us time. For the Davidson High School we will win and for the whole darn state we'll fight with all our might. We're going to scrap, scrap, scrap
for every yard and hit the opposition mighty hard, mighty hard! We'll win this game for Black and Gold,
Black and Gold, Rah! Rah! Rah! Hay!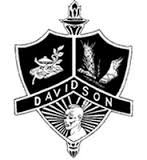 Alma Mater
Doyle Grallop
Class of '64
As Warriors bold and brave,
Fond memories we save,
Remembering dear old Davidson
Long may her banner wave!
We lead the way in spirit,
As warriors we are proud.
Our strength, our might, our honor,
We make it known aloud.
No finer Alma Mater!
No finer story told!
Always marching forward, onward,
Warriors, black and gold.
School Ring
The Davidson High School ring was designed by a committee representing the Class of 1963 in their Junior year.
The contract was awarded to the Balfour Company. It is a gold ring with a black onyx stone.
The committee that designed the ring was composed of: Ted Mueller, Martha Rambo, Anita Hansen, Annette Rogers, Mrs. Sam Shout, Mrs. Ruth Merwin, Mrs. Alice Brimm, Mrs. Jane Pinnell, and Miss Pauline Lambright.
On the shank of the ring is the Davidson Warrior emerging in full splendor from an arrowhead design. On the other shank is the traditional lamp of learning and the open book. Under the book is the Latin inscription, "Lux et veritus," which means "Light and Truth." On the crown, around the stone, is written in Old Text letters, "Davidson, Mobile."
The arrowhead with raindrops in the four corners of the ring are Indian symbols for success and happiness. The impress of the pine needles and pine cone relates the Davidson ring to the Gulf Coast area.
Front Office Phone: 251-221-3084