Courses Taught:
Biology I
Genetics (Intro to Biotechnology)
Honors Marine Biology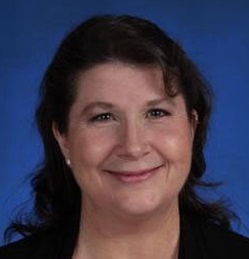 I graduated from high school in Ocean Springs, MS in 1988. I spent two years at Tulane University and then transferred to the University of South Alabama. I received a BS in Biology with a minor in Chemistry in 1992, my Master's Degree in Microbiology in 1998, and my Ph.D. in Basic Medical Science in 2010. I worked as a Research Scientist at the Laboratory of Infectious Diseases at the University of South Alabama, College of Medicine for more than 20 years. I received my Alternative Masters in Secondary Education-General Science in 2019. I have been teaching at Davidson since 2017.
I have two sons who both graduated from Davidson and who attend the University of Alabama. I love reading, watching TV, listening to music and playing with my cats. I have also been known to talk to my fish!
Biotechnology Google Classroom Code is i5wnzsa
Honors Marine Google Classroom Code is weapakt
Biology Google Classroom Code is 6gfj266